SEARCH 400+ BIBLICAL VIDEO TEACHINGS
You know something is missing. You can feel it in your bones. There's something about the walk of Yeshua (Jesus) that just feels missing. Many feel like you. But God has started a revival of both Spirit & Truth.
See, many of us received an awakening of walking in the Holy Spirit – the power, the love, the gifts. While others received an awakening of walking in the Truth – a greater measure of holiness.
But in this age, God is bringing unity and restoring the full and uncompromising walk of Yeshua.
Are you ready to walk as He walked?
Dreams, Visions, Messages
Miracles on Film/Outreaches
The Prophetic Mystery of Jacob's Ladder – Torah Portion: Vayetze
WAKE UP: Satan is Trying to Steal Your Birthright! – Torah Portion: Toldot
Creating Jesus in Our Own Image – Innocent or Dangerous?
Do not MUZZLE an Ox? – Strange Laws of the Bible
Metalhead teens challenged God: How He showed up left me weeping!
The Death of the Queen and Fall of Babylon
Apologetics
Message: "Hi I'm Bishal and I've been watching your videos on YouTube since long time. I do follow Jesus Christ and I believe that he is my savior. I've been
Controversial Issues
"I prayed for someone and they didn't get healed…did I do something wrong?" -Anonymous I've been asked this question a lot, and while there are many reasons to why someone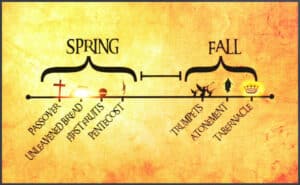 Controversial Issues
On the topic of feast dates, you will get a different response depending on who you ask as there is much debate on them. You will often find people change