SEARCH 400+ BIBLICAL VIDEO TEACHINGS
You know something is missing. You can feel it in your bones. There's something about the walk of Yeshua (Jesus) that just feels missing. Many feel like you. But God has started a revival of both Spirit & Truth.
See, many of us received an awakening of walking in the Holy Spirit – the power, the love, the gifts. While others received an awakening of walking in the Truth – a greater measure of holiness.
But in this age, God is bringing unity and restoring the full and uncompromising walk of Yeshua.
Are you ready to walk as He walked?
Dreams, Visions, Messages
Miracles on Film/Outreaches
The Oil of the Second Coming – Feast of Trumpets 2022
How can Israel's Marriage to War Captives be Justified? | Strange Laws of the Bible
Finding Your Burning Bush Calling | PD w/ John Diffenderfer
Why John MacArthur's Cessationist Theology Concerns Me
Changing Cities with Luke 10 – Upcoming Fall 2022 Events!
The Mixing of Seed and Advent of the Nephilim – Strange Laws of the Bible
A New Pandemic Has Arrived
Apologetics
Message: "Hi I'm Bishal and I've been watching your videos on YouTube since long time. I do follow Jesus Christ and I believe that he is my savior. I've been
Controversial Issues
"I prayed for someone and they didn't get healed…did I do something wrong?" -Anonymous I've been asked this question a lot, and while there are many reasons to why someone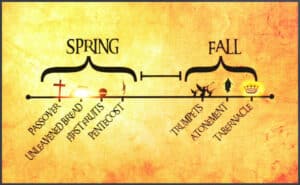 Controversial Issues
On the topic of feast dates, you will get a different response depending on who you ask as there is much debate on them. You will often find people change