SEARCH 400+ BIBLICAL VIDEO TEACHINGS
You know something is missing. You can feel it in your bones. There's something about the walk of Yeshua (Jesus) that just feels missing. Many feel like you. But God has started a revival of both Spirit & Truth.
See, many of us received an awakening of walking in the Holy Spirit – the power, the love, the gifts. While others received an awakening of walking in the Truth – a greater measure of holiness.
But in this age, God is bringing unity and restoring the full and uncompromising walk of Yeshua.
Are you ready to walk as He walked?
Dreams, Visions, Messages
Miracles on Film/Outreaches
The Fallen Garden: Korah's Spiritual Offspring – Torah Portion: Korah
How Traditional Christianity Created Progressive Christianity
I totally misunderstood the Gift of Healing…
From Critic To Convinced: How Speaking in Tongues changed his life forever
Can Life Have Meaning Without a God? | Answering Atheists
Has the Ghost of the American Dream Infiltrated Christianity?
The Power of the Tongue: Don't underestimated THIS!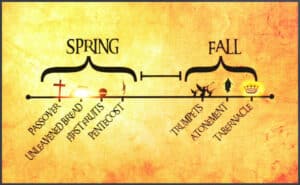 Controversial Issues
On the topic of feast dates, you will get a different response depending on who you ask as there is much debate on them. You will often find people change
Becoming Love
Trying to find a spouse is one of the most daunting and important decisions we can face in life. And the journey can be frustrating, depressing and lonely. But when
Uncategorized
Shalom everyone, PD & Christina will be at the following upcoming events, with more in the works to be announced! OKLAHOMA: 3 – 6 JUNE 2022 NORTH CAROLINA: 6 -8